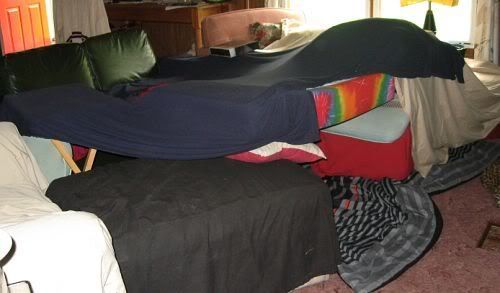 A blanket tent, or you could say "boy fort" in my living room.
Now this would not have been that odd a few years ago, but Josh is
now 16. He even has his learner's permit. But last night he was
so bored after I went to bed that he built a tent AND he was
sleeping in it with the cats when I got up today.
It's actually pretty sweet and makes me nostalgic for that little boy.