I love shoes. I really, really love vintage shoes.
There is a short little interview over at the
Vintage Fashion Guild
blog with
Jonathan Walford to discuss his upcoming book "Fashion Footwear, a History From 1600 to Today".
Sounds like a purchase I will have to make at some point.
My favorite quote:
"I always think that you should collect what you love, regardless of what is trendy."
No truer words were spoken.
Mr Walford has some lovely items in his
ebay store
.
So here are a pair of shoes I LOVE that are in my store: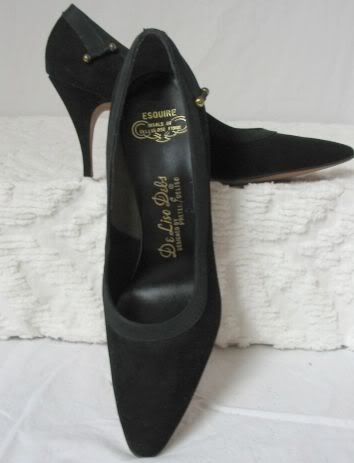 Yummy!